PicC Power Supply with 7 Amp battery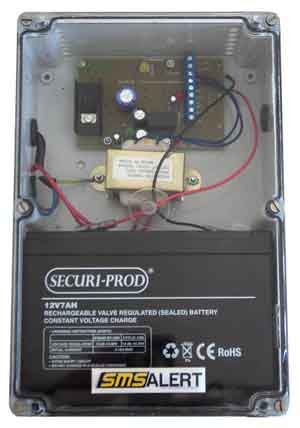 R920
Complete power supply with 7 Amp battery.
Battery auto-disconnect output.
Battery low output.
Power loss/restore output.
Solar panel input.
Rating = 1 Amp.
Low Current Universal Charger board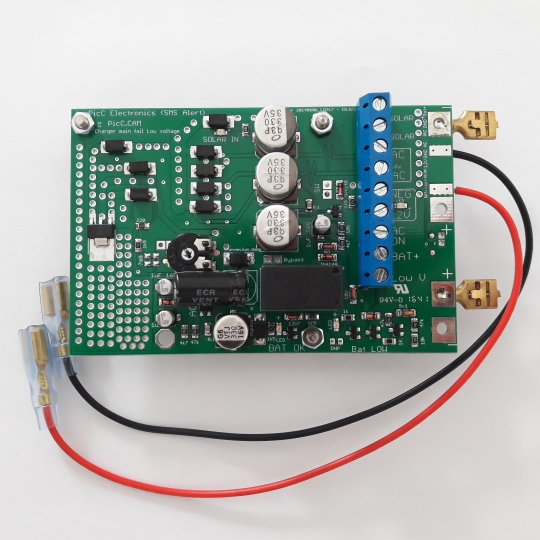 R250
Input 1: 15VAC, 1 Amp.
Input 2: Direct Solar Panel, 10W or 15W.
Charging Output: 13.8. Adjustable 1 Amp.
Battery terminals can be soldered directly onto PCB for slip-on use.
Battery Low negative output.
Auto Battery disconnect.
Auto Battery reconnect.
LED indication for AC ON, Solar, Low Bat, Bat OK, Bat ON.
AC on negative output.
Charger board.
16VAC transformer.